Charitable Advocacy Program: Improving the World!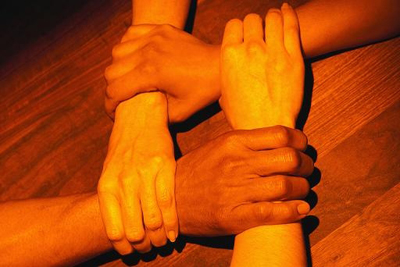 To us principle not profit is paramount. Therefore, each year we take on cases others reject because of difficulty and expense. However, there must be an important societal principle at stake. The Honorable Madam Justice MacDonald described our program as follows:
"Fancy Barristers had a program to take on one or two apparently impossible cases each year to aid the disadvantaged and impecunious litigant who would otherwise have no access to justice. After several months of research at their firm's expense, Fancy Barristers agreed to represent Mr. Treyes and entered into a Contingency Fee Retainer Agreement ("CFA") with him. The CFA is dated January 17, 2005. Aside from the serious evidentiary and proof hurdles, there were 13 critical issues in this novel action as set out at pages 3 and 4 of the affidavit of Monica Chakravarti dated June 10, 2007". See Treyes v. Ontario Lottery and Gaming Corporation under Significant Successes".
Do you have an important civil case to present to our courts to correct a serious wrong and improve the world? Contact Us.
2012: Williams v. RZCD (Assessment Hearing): We acted for Mr. Williams and obtained an order to assess his own lawyer's significant account (despite alleged delay). The Assesment Hearing was completed in the summer of 2012 and we are awaiting the court's decision.
2011: R. v. Lindberg (Sentencing - December 15, 2011): Our client was granted a conditional sentence (i.e. no incarceration) despite pleading guilty to deflaction of $312,000. She suffered from a mental disorder (i.e. gambling addiction) and due to her subsequent good conduct, she earned mercy.
2010: For this fiscal period we selected to represent a small group of ill gamblers, who suffer from pathological gambling, and who signed the OLGC's Self-Exclusion form, previously amended by the OLGC. These plaintiffs are seeking, amongst other things, a Declaration from the Court that the OLGC breached its duty of care to them by not having a reasonable system in place to identify customers suffering from known psychiatric disorders (who had registered in the OLGC's self-exclusion program) and to intervene or ask them to leave if they appeared at the OLGC's gambling venues. This matter is on-going.
2009: Due to our significant on-going work on the class action against the OLGC (see http://www.problemgamblerslawyer.com/) no case was selected in 2009 under our program. We apologize but kindly keep in mind that although we pursue the wrongful goliaths with a high success rate we ourselves are the Davids of the world.
2008: We represent on a 100% pro-bono basis, with a consortium of counsel and experts, a victim charged with a serious criminal offense (non-violent) but who suffers from automatism. We do what we say. We have already invested more than $50,000.00 in legal services and incurred more than $15,000.00 in disbursements none of which will be passed to our client.